So, you have decided to outsource some ICT suppliers. Now comes the difficult part: determining which ICT provider is best for your organization.
We both know that there is a myriad of ICT firms to pick from. Over the years that C&C Tech Group has been in business, we've seen a lot of ICT companies come and go as the ICT sector has transformed.
With so many choices, how do you compare them to each other? How could you know which one is right for your business?
We're here to help.
These 10 companies will help you answer the question, "How do I choose the best ICT company for my business?"
Approved Networks
In the Data, Power, and Control Division, Approved Networks is a proud brand of Legrand.
Approved Networks is a market-leading company that specializes in third-party optical testing, programming, and distribution.
They provide products to some of the world's most prestigious corporations, government agencies, and data centers.
They deliver cost-effective, high-performance optical solutions to a worldwide network like Champion ONE and U.S. Critical.
Approved Networks specializes in helping enterprises like:
Fortune 500 Enterprises
Data Centers
Fiber Mountain
Fiber Mountain delivers data center network physical layer innovation.
Fiber Mountain combines sensor technology and software with fiber optic cables and patch panels to provide real-time knowledge about deployed topology, network connectivity, planned and unplanned changes, security and intrusion detection, and the overall health of the data center's physical infrastructure.
The end result is a well-known physical layer network with improved uptime, security, and cost control.
Fiber Mountain's Solutions
Automated Documentation
Automation for Test and Labs
Security and Monitoring with Universal Tap
Automation for Dynamic Networks
Related: How to Choose the Best Fiber Patch Cord
Cablofil
Cablofil is Legrand's comprehensive line of cable management products.
The Cablofil product range, with its comprehensive productivity resources and solutions suite, assists contractors in seamlessly transitioning between contracts.
Cablofil products and application skills are readily available to assist your company in increasing productivity.
Cablofil product line includes:
Wire mesh cable trays
Fasteners
Prefab assemblies for brand circuit wiring and accessories provide engineers with everything they need to build a cable management system
Cablofil's Solutions:
EZE-Fab Pre-FabAssemblies
PlugTail Wiring Devices
FAS Power
Electrical Fasteners
Legrand
In every element of its business, Legrand provides high-quality materials and services, and it goes to great lengths to ensure that its products meet the highest industry standards.
They develop a framework of teamwork, performance, and operational excellence while reaching competitive quality standards and complying with LNCA Sustainability objectives to build successful relationships with suppliers.
Legrand US has solutions for:
Audio/Visual
Lighting Controls & systems
Lighting Solutions
DataCom Products and Solutions
Electrical Wiring Devices
High-Performance Fiber Optic Systems
Do you manage a data center, a legal company, a hospital, or work in real estate? Contact us immediately to discuss your problems and how to solve them. We have solutions for you.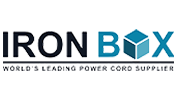 Iron Box Power Distribution
If you need a power cord of any kind, chances are Iron Box stocks it, can build it or can source it for you.
Iron Box provides a world-class shopping experience, and premium U.L. listed power cables for customers both big and small.
Here are just some of the types of power cables they provide:
Server
Generator
Splitter cables
Power distribution whips
Outlet box builds
Plug adapters
Laptop cords
Legacy equipment
A/V
Extension cords
Pendants
Watertight
Tray cables
Dryers
Home electronics
Molex connectors
One-sided ROJ or blunt cut
Locking, angled
nCompass Systems
Legrand and Superior Essex, two long-time industry pioneers in innovative communications technology, teamed up to form nCompass systems.
nCompass Systems offers a comprehensive range of high-performance optical fiber and copper structured cabling and connectivity solutions.
nCompass systems has always given complete solutions specifically intended to satisfy the needs of communications networks that of, which requires higher support, efficiency, dependability, and flexibility, since its creation in 2013.
nCompass offer all of their customers:
Complete support for:
Field engineers
Excellent product performance
Extended warranties
Complete Reliability for:
Industry leaders
State-of-the-art research facilities
In-house ETL testing lab
Interoperability testing
Complete Efficiency for:
Lower OPEX & CAPEX
Reduced job site waste
Smaller diameter cable
Complete Flexibility for:
Standard, high and ultra-high density
Outside plant
Data centers, including SAN environments
LAN applications
Ortronics
​​​​​​​Ortronics is part of Legrand's Cabling & network solutions.
The Ortronics product line offers versatile, cost-effective solutions that are united by exceptional design to ensure that your data center or building network runs smoothly doesn't matter where they are located.
Ortronics products & Sevices
Infinium Quantum Fiber
Options for 12and 24fiber connectivity
Lowest total channel connection loss in the markets with a 67% improvement compared to standard systems
Helps with OPEX savings and corporate social responsibility:
Has an open path to 400G for future expansion:
Swing-Out Wall-Mount (SWM) Cabinets and Vertical Wall-Mount (VWM) Cabinets
Shielded High-Density Jack and Solutions
Shielded High-Density Jack Products
Shielded High-Density Jack
Shielded HDJS Patch Panel
End-Device Mounting
Tinifiber
TiniFiber's Optic Cable has provided the industry with a long-awaited armored fiber optic cable solution that is also highly durable, versatile, and adaptable to deliver seamless, long-term value.
Their optic cables are:
Smaller size (65% smaller than AIA)
Lighter (75% lighter than AIA)
Durable (stronger and more crushproof)
Flexible (tubular coil for superior flexibility and armored bend radius)
Adaptable (500% increase in pathway capacity, versatile for any project or pathway)
Fast, Easy Installations (through small core holes, tight pathways, risers, bends, etc.)
Big Savings (lower labor, shipping, and warehousing costs)
For All Commercial, Industrial, Government, Residential Applications – From A/V, Broadband and DAS to Data Centers, FTTH, Security, and Transportation
TiniFiber Works For:
Residential Applications
DAS & Wireless Applications
Broadband Applications
Security Applications
Data Center Applications
Transportation Applications
A/V Applications
TiniFiber Products & Services
Outdoor Fiber Cables
Indoor/Outdoor Fiber Cables
Indoor Fiber Cables
Fusion Splicers
MPO Kits
Related: 10 Tips To Install Fiber Optics the Right Way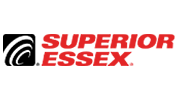 Superior Essex
Superior Essex has been a leader in the wire and cable sector for 90 years, developing and innovating solutions for the industrial, automotive, commercial, energy, residential, and communications markets.
Superior Essex extends its worldwide product offering on a regular basis, developing new manufacturing techniques and influencing industry change in Europe, North America, and Asia.
They have Solutions for Enterprise Networks like:
Data Centers
Commercial Offices
Healthcare
Digital Buildings
Large Venues
Hospitality
Education
Wiremold by Legrand
Wiremold provides instant options to redesign commercial facilities for optimal safety.
Lights can be turned on with a simple hand wave or simply by walking in. Classrooms, conference rooms, break rooms, and patient waiting rooms are all good candidates for Wiremold's collection of simple, hands-free switches.
Wiremold Solutions include:
Healthcare Industry Solutions
Easy Connections And Solid First Impressions
Power-Prepped Patient Rooms
Round Furniture Power Center
Evolution Poke-Thru Devices
Evolution Floor Boxes
Hospital Grade PlugTail Switches And Outlets
Hospital Grade Plug-In Outlet Centers
Chemical-Resistant Switches
Related: How Are Modern Network Video Recorders Making Surveillance Smarter for Small & Medium Businesses?
Best ICT Companies – Final Thoughts
Now you know what the best 10 companies for your technology upgrades are.
With these 10 hand-picked companies to help your business grow, we know you can't go wrong.
Here are the 10 companies for your convenience:
Approved Networks
Fiber mountains
Cablofil
Legrand US
Iron Box Power Distribution
nCompass Systems
Ortonics
Tinifiber
Superior Essex
Wiremold by Legrand
Are you in need of help with workplace technology planning and design for your growing business or organization? The C&CTechnology Group is a market leader in ICT, AudioVisual, and Security solutions. Get in touch with us today!
Last Updated on August 2, 2022 by Josh Mahan