Are you looking for a smart building solution to optimize and improve your operations, productivity, and customer experience? More and more businesses are upgrading their building solutions to a smart building design to stay ahead of the competition, provide an optimal working environment, and leverage innovations.
We partner with some of the best smart building solutions available in 2022. Here is our list of the best smart building companies in the industry. Optimizing your building with these enhanced technologies will improve your business's work environment, sustainability, health and comfort, and cybersecurity.
Galaxy Next Generation
Galaxy Next Generation specializes in intelligent building solutions for instructional and collaborative academic environments. They develop, manufacture and distribute intuitive educational software and hardware to create technologically advanced classroom settings that encourage collaboration and safety.
Galaxy Next Generation's product offering includes classroom, administrative, and security hardware and software to create an optimized learning environment. By leveraging their entire product line, you can create a fully integrated and intuitive learning environment for the future.
Related Link: 10 Tips to Install Fiber Optics the Right Way
Irisys
Irisys offers a smart building solution that counts people for analyzing and assessing how people utilize the building through people-counting sensors. From this analysis, businesses can optimize and improve their operations to improve customer service and retention. This is particularly helpful for the retail, banking, transportation, and leisure industries.
Irisys's product offering includes multiple people counting solutions to optimize your operational efficiency and profitability. Their SafeCount solution monitors and protects occupants by ensuring social distancing, safety, etc.
True Occupancy evaluates and optimizes your workplace by creating analytics to improve operations and customer satisfaction. Queue Management reduces customer queue lengths by assessing when you need more staffing.
Molex Electronic Solutions
Molex Electronic Solutions is a high-performance connectivity smart building solution. Their solutions enable businesses to improve operations, reduce costs, and optimize facility management.
Molex optimizes building performance, energy use, and environmental impact by automating control of business operations like lighting, HVAC, and security. Their Power over Ethernet (PoE) devices and software improve building efficiency, performance, and occupant experience.
Ortronics
Ortronics is a smart building product line offered by Legrand to improve network infrastructure. Their flexible data center solutions encompass cable management, cabinet, copper, and fiber connectivity solutions. The Ortronics solution enables next-generation technologies to keep pace with evolving data center optimization and control requirements.
Ortronics by Legrand offers the highest flexibility and scalability solutions for your data center. Their Infinium Quantum Fiber System ensures the lowest total system loss and meets high bandwidth demands for supercomputing, cloud, AI, and hyperscale environments.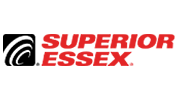 Superior Essex Communications
Superior Essex Communications is an industry leader in providing cabling solutions for a wide range of industries. Their ongoing commitment to powering innovative building solutions makes them a global leader in communication cable product innovation, design, and manufacturing, emphasizing sustainability.
Superior Essex Communications offers a wide range of smart building solutions for data centers, commercial offices, healthcare, large venue, digital building, hospitality, education, and more. They specialize in optimization, performance, and coverage for your cable network. They offer connectivity management for wireless ISP, outdoor small cell sites, in-building wireless, long-term evolution, broadband networks, and data centers.
Willard IoT
A global leader in the Internet of Things (IoT) technology, Willard IoT has an established reputation for quality and performance. They offer IoT solutions for the energy, aerospace, healthcare, defense, hospitality, retail, government, financial, telecom, and industrial industries.
Willard IoT solutions improve operations and dramatically reduce costs associated with safety and compliance, compliance reporting risk, and stairwell lighting management. These solutions provide automated monitoring, auditing, and reporting to increase the efficiency of your building.
Want a solution that leverages the best products from these top smart building companies? Contact us to customize the best solution for your enterprise.
Related Link: What is a Smart Building and How Will it Benefit You?
Honeywell International
Honeywell International is another global leader in smart building solutions. They offer a full line of automated products that monitor and control building controls, lighting controls, fire systems, access controls, security management, and other integrated building solutions.
Honeywell's smart building solutions fit mainly into three categories of aerospace, automation and control, and performance materials and technologies. These solutions automate the management of the building's heating, cooling, air quality, humidification, lighting, and home automation.
IBM
IBM has increased its intelligent software and hardware that can automate and improve business operations such as data communication, grid operations, smart metering, customer experience, asset, and workforce management, customer systems, and enterprise service transformation.
IBM's smart home solutions cater to various business segments like cloud platform, Global Business Services (GBS), energy and utilities, hospitality, healthcare, retail, travel, media, government, education, and transportation. Their products increase operational efficiency and performance.
Johnson Controls
Johnson Controls focuses its smart building solutions around building efficiency by managing HVAC systems, security, fire detection, and video surveillance. Their product offering includes AI-infused services that provide remote diagnostics, compliance monitoring, risk assessment, and predictive maintenance to improve your building's operational efficiency.
Johnson Controls caters to data centers, education, government, sports and entertainment, healthcare, transportation, and industrial manufacturing. Their solutions aim to improve sustainability, security, safety, and customer experience.
Huawei Technologies
A global leader in ICT infrastructure and smart devices, Huawei Technologies, offers automated software and hardware solutions that enable processing, safety, security, and real-time service response. They cater to data centers, enterprises, healthcare, and education by providing integrated IoT solutions. Huawei has a variety of turn-key solutions for improving building operations, security, and customer experience. You can customize a solution to meet the needs of your business and building for optimal performance.
Upgrading Your Building to a Smart Building Solution
Upgrading your building to a smart building solution will improve efficiency, operations, customer experience, safety, and productivity. You can leverage one of these top companies or leverage C&C Technology Group's Smart Building Solution, which integrates these leading companies' best products and services.
C&C Technology Group customizes an intelligent building solution that improves your audio visual, data center, cabling, PoE Lighting, and communications for optimal performance, leveraging the best products on the market.
Are you looking to optimize your building's efficiency? Learn more about our Smart Building Solution. Related Link: Why Build a Smart Building? 3 Benefits to Recognize
Last Updated on January 21, 2023 by Josh Mahan