Are you wondering which Data Center facilities you should be paying attention to throughout the remainder of this year? To discover the top United States Data Center Locations in 2022, you need to combine and consider many essential factors. Which data centers are in the highest demand for interconnection? What trends are necessary for us to be watchful of? In the article below, our passionate technology experts from C&C Technology Group will delve into the answers to each of these critical questions and explore the top U.S. data centers currently operating in 2022.
Please keep reading on to discover some of the best Data Center locations in the country and consider looking through our wide selection of other expertly written tech resources.
Related: The Green Data Center: 5 Ways Carbon-Intelligent Computing Is the Future
Located at 755 Secaucus Road, Secaucus, New Jersey, Equinix NY4 New York Data Center sits in a prime location, not far from the New York Stock Exchange. It may not be located in the most beautiful part of New Jersey, but don't let that sway you.
With a total of 338,967 square feet and 151,722 data center space, it is one of the most essential pieces of the Unites States financial system. More than 6300 companies all connect at this location, including financial and banking organizations as well as news and data firms.
It holds 18.5MW of mission-critical power and as a carrier-neutral facility, it offers low-latency entry to a large electronic trading ecosystem. The data center is categorized as a Tier III facility and features N+1 power redundancy and N+2 cooling redundancy.
NY4 also features 91 ISPs, telecom carriers, network service providers including many industry leaders such as CenturyLink, AT&T, Verizon, Comcast Business, GTT, Masergy, and Colt.
From a certification and compliance perspective, Equinix NY4 offers FISMA, SOC 2 Type 2, ISO 27001, HIPAA-HITECH, PCI-DSS, NIST 800-53, SOC 1 Type 2.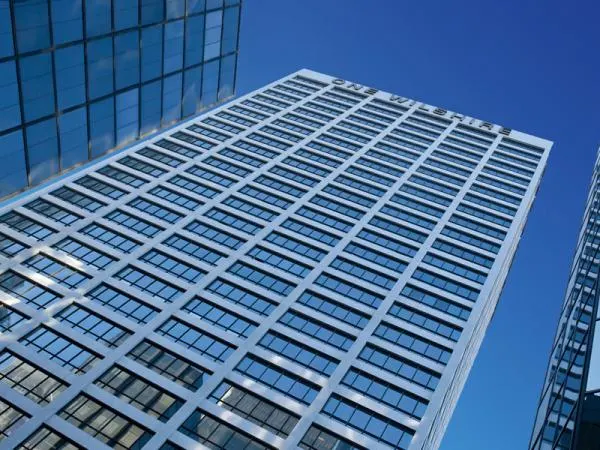 Next up on our list of top U.S. data centers to note in 2022 is the CoreSite LA1 Data Center, located at 624 South Grand Avenue in Los Angeles, California, also known as the One Wilshire building. This data center is one of the most densely interconnected in the world. It provides countless businesses with a massive array of options to meet their continually evolving computer needs within the heart of downtown Los Angeles.
CoreSite LA1 is 173,000 square feet and features 149,000 square feet of data center space, and 15MW of mission-critical power. Currently, the facility hosts more than 330 networks and 90 cloud and IT service providers.
Also commonly referred to as the gateway to Asia, the CoreSite LA1 data center utilizes multiple subsea internet cables landing at this facility. These factors make it a premier option for businesses aiming to incorporate and support digital transformation, high-powered connectivity to overseas sources, and mission-critical IT applications.
The building and its systems utilize specialized dark fiber tethering to connect it to the CoreSite's LA2, LA2, and LA4 facilities. The tethered connectivity enables an array of high-performance solutions and scalable options, allowing the data center to cater to the growing needs of local businesses. The certifications for this specific CoreSite location include NIST 800-53, SOC 1 Type 2, HIPAA, PCI-DSS, SOC 2 Type 2, and ISO 27001.
Located in the heart of Kansas City, The Netrality 1102 Grand Data Center is one of the most interconnected environments in the Central Midwest.
The location of this data center is key as it is far away from earthquake high risk areas and other natural disaster risks. It is also outside of the 100-year floodplain.
This data center also offers partial cabinets, full cabinets, tailored caged space, personal suites, as well as thousands of square feet for build to suit colocation situations.
It provides 156,117 total square feet and 5MW of mission-critical power. Diverse utility feeds at 13,200v is provided by Kansas City Power & Light (KCP&L). Backup generator power including N+1 with 4,000kW of backup power. The UPS system features 2N with 2,040kVA of conditioned power. 1102 Grand also features N+1 for cooling redundancy with CRAC units.
In addition to colocation, Netrality 1102 Grand features carrier-neutral, building-owned Meet-Me-Rooms. Customers can choose from 42+ telecom carriers, ISPs, and network service providers.
To discover another in our list of the top 7 Data Center locations in 2021 in the US, Let's move over to Atlanta, Georgia, and discuss Digital Realty's 56 Marietta Street.
Located in Downtown Atlanta, 56 Marietta is the Southeast's largest concentration of telecommunications companies. There are 190+ ISPs, telecom carriers, and network service providers within this facility including CenturyLink, CBTS, Cogent, Verizon, AT&T, Comcast Business, GTT, Fiberlight, LUME, and more
It offers 153,000 square feet of colocation data center space and 10MW of mission-critical power. The building, constructed with concrete but with a brick facing, also includes 12 stories with two basements.
56 Marietta offers UPS redundancy of 2N, generator redundancy of N+1, and cooling redundancy of N+1.
Operating out of Miami, Florida, at 50 NE 9th Street, the Equinix MI1 Data Center is next up on our list of top data centers you should watch throughout 2022. The facility is six stories tall, dedicates 750,000 square feet to data center space, and has 17.45MW of total power.
The data center is built approximately 32 feet above sea level and is specifically designed to withstand the prospective impact of Category 5 hurricane-level winds due to thick concrete exterior panels enhanced with steel reinforcements.
Additionally, the Equinix MI1 data center is classified as a Tier IV data center, and it functions with fully redundant power and cooling infrastructure. After Equinix acquired several other data center facilities back in 2017 and 2018, the MI1 data center expanded by 1,093 cabinets and gained an additional 4MW power capacity, giving it a total of 6,489 cabinets by the end of 2018.
In one of the sections above, we noted that the CoreSite LA1 Data Center was the gateway to Asia. If that's the case, then Equinix MI1 is the gateway to Latin America. It serves as the Miami international Business Exchange and provides more than 600 businesses, enterprise customers, and the U.S. DOS Diplomatic Telecommunications Service access to subsea cable landings.From the perspective of regulatory compliance and certification, the data center features a NIST-800/FISMA, SOC 1 Type II, PCI-DSS, SOC 2 Type II, and ISO 27001.
Moving over to Virginia, we have the Equinix DC2 Ashburn Data Center located in the Data Center Alley. The location is a prime spot, only a few miles away from Washington DC and the Dulles airport.
Because of the low cost of electricity as well as the tax cuts offered to data center operators in this region, Ashburn is known to be a hot data center market. It's estimated that more than 70% of the world's internet traffic is routed through data centers in Loudoun County, where this Data Center is located. It is truly an area in high demand.
The Equinix DC2 facility offers access to an environment of 290+ connections including cloud on-ramps, telecom carriers, ISPs, and network service providers. It houses 450 organizations, technology companies, and IT solution providers.
It features 147,600 total square feet, 118,447 square feet of data center space, and 5MW of mission-critical power. It is also part of a larger campus that has more than 1,117,252 total square feet and 37 MW of mission-critical power. The data center has a single utility feed and seven power transformers. It has 480V – 3 phase AC power, and DC power to the customer's equipment.
Equinix DC2 meets or exceeds the standards for Tier III classification. It features N+1 power redundancy and N+1 cooling redundancy and offers a 99.999% SLA on power.
Located in Chicago IL, Digital Realty 350 is regarded as the foremost mission-critical interconnection, multi-tenant colocation, and telecommunications facility in the Midwest.
This data center was redesigned to fit the needs of a data center after being constructed as a printing press more than 100 years ago. It features 1,100,000 square feet of data center space and contains more than 109 MW of mission-critical power infrastructure.
It is compromised of 95+ enterprise customers, 25+ cloud service providers, 10+ content providers, 35+ IT providers, and 90+ network service providers.
It offers a wide range of colocation and interconnection options, from a single cabinet to multi-megawatt wholesale colocation deployments.
The eighth data center on our list of ones to watch out for during the latter half of 2022 is the DataBank Las Vegas Data Center, located at 7185 Pollock Dr, Las Vegas, Nevada.
This facility features 34,100 square feet, 19,800 square feet of which are dedicated to colocation space and 4MW of mission-critical power. These factors make the location large enough and powerful enough to handle all of the colocation and data center demands of the largest companies located throughout the city.
Despite its relatively small size and power compared to some of the other data centers included on this list, this facility is highly prosperous due to the many advantages that Las Vegas provides to data center infrastructure in general. Some of which include a prominent colocation destination due to its proximity to California, the wide range of renewable energy options, low cost of power, and available capacity.
As Vegas continues to expand as a major entertainment and media hub, the demand for data center services within the city is only predicted to grow. The DataBank Las Vegas Data Center has SAE-16 Type 1, ISO 27001, HIPAA, PCI-DSS, FISMA, FedRAMP, NIST 800-53, SOC 1, SOC 2, SOC 3, and SSAE-18.
Moving over to Dallas, Texas, we have The Infomart Dallas Data Center.
As the largest building in Dallas, this data center features 1,500,000 total square feet. It contains four Equinix Dallas International Business Exchange™ data centers and is in a primes location, just a few miles from the Love Field Airport and city center.
Within the Southern United States, Dallas is considered a major communications hub. Many of the companies houses there are telecom carriers, ISPs, network service providers, colocation providers, and cloud service providers. There are more than 140 telecom carriers and four cloud on-ramps at the facility.
Dallas DA1 features 61,573 total square feet and 30,355 square feet of data center space. It also features N+1 data center redundancy for power infrastructure and cooling. Equinix offers a 99.999% SLA on power.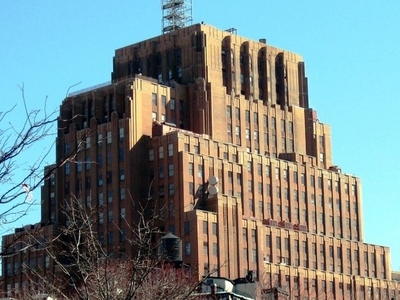 Back in New York, NY we have the 60 Hudson Street Building, formerly known as the Western Union Building and originally built in 1930.
It is a 24-story, 371-foot-tall building located in the Tribeca neighborhood of Manhattan, New York City. This data center facility spans an entire city block between Hudson Street, Thomas Street, Worth Street, and West Broadway.
The building has 1,800,000 total square feet, 164,000 square feet of data center space, and 3.75MW of mission-critical power. The power density of the facility is between 80-125 watts/square feet.
There are more than 200 telecom carriers, ISPs, and network service providers located within the 60 Hudson Data Center facility.
We hope you've enjoyed our list of the top 7 Data Center locations. For more information on meeting your Data Center's needs, you can talk to one of our representatives here.
Final Thoughts on Best US Data Centers
We hope that you've enjoyed our exploration of the top data center locations for 2022. For access to essential information on all of your critical data center needs, please don't hesitate to contact one of our representatives at C&C Technology Group. Are you looking to supply your business with the best audiovisual, security, ICT, smart building, and data center tech available on the market? Please reach out to our specialized team of passionate technology experts at C&C Technology Group today to learn about how our services might be able to help.
Last Updated on January 21, 2023 by Josh Mahan