There's a good reason why the job outlook for fiber line installers is expected to increase by 6% over the next decade. We rely on these professionals to help bring high-speed internet to our places of business.
Sadly, the high demand for fiber installers has led to a severe problem. There are a lot of uncertified fiber installers out there that pass off their services at a discount. At first, glance, hiring these installers is no problem.
Unfortunately, you'd be wrong. This guide will discuss why you shouldn't hire an uncertified fiber installer. We'll also help you find a certified one for your needs. Let's get started!
Why You Shouldn't Hire Uncertified Fiber Installers
Many businesses hire uncertified fiber installers to cut corners on costs. Sadly, this way of trying to save money will have some adverse effects. Your fiber installers will likely make serious mistakes if they're uncertified.
This, in turn, will require you to re-do the entire job, paying 3x or more than you could've paid. In this section, we'll review some of the mistakes these untrained workers make that can cause disaster.
1. They Aren't Trained
Becoming a certified fiber installer takes a lot of work. For starters, you need to complete a Fiber Optics Installer Course. Then, you need to apprentice with on-the-job training for years. People that aren't adequately trained might try to pass a passed course as a qualification.
But this simply isn't the case. If you work with these individuals, it can result in a network that doesn't work work or possible even serious safety violations. Make sure you ask detailed questions about their job history. 
Related: Fiber Optics vs. Copper Cabling Compared
2. They Ignore the Manufacturer's Instructions
Fiber cables aren't a one-size-fits-all kind of installation. Sadly, many uncertified fiber installers treat it this way. When installing cable, your technician must follow the manufacturer's instructions as closely as possible. 
It's one of the most important tips when installing fiber cable. The instructions will indicate things that will be critical to the fiber performance. However, if an installer is only used to doing things their way, they can cause severe damage.
3. They Don't Know About the Importance of Dust
Dust might not seem like a big deal when you're installing fiber cable. Sadly, this simply isn't true. The reality is that the wires need to be extremely clean to function correctly. When dust falls on cleaved fiber ends, it produces a high amount of loss in the fiber channel. 
Sadly, this happens frequently when fiber installers don't ensure that the fiber ends are adequately sealed from environmental problems and do not clean the fibers properly. 
Want to learn the basic rules for implementing fiber polarity? Reading this guide here will teach you everything you need to know.
4. They Don't Perform Microscopic Inspections
Dirty fiber ends represent the vast majority of fiber installation problems. If the fiber cables are buried or sealed, it will take significant resources to fix them when they malfunction. That's why a certified fiber installer needs to perform microscopic inspections before sealing it up.
It's easy and inexpensive to clean the dust of the fiber. Despite this fact, many uncertified fiber installers will only bother with an inspection once they finish. This can be a costly mistake in the long run.
Related: Data Centers
5. They Don't Follow Regulations
There are multiple regulations you need to follow when installing fiber cables. For starters, there are the FCC's rules (Federal Communications Commission) that need to be followed. You also have to worry about the NEC (National Electric Code) regulations.
If you hire an uncertified, there's a good chance they want to follow these rules and regulations closely. The result can be a lawsuit if the poor job is ever discovered.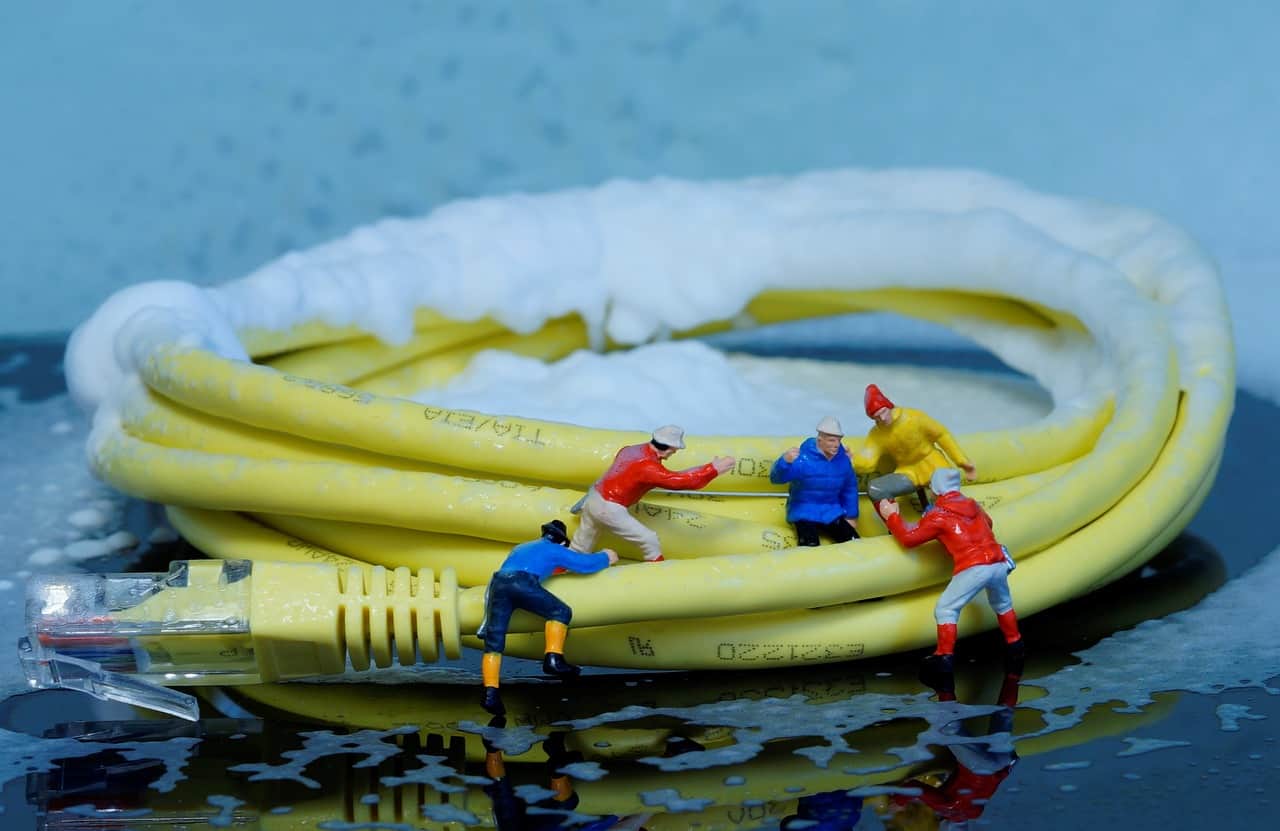 How to Find a Good Fiber Installer
The key to finding a good fiber installer is thoroughly interviewing them beforehand. Do your research and get some viable companies on the phone. Then, ask them some of the questions in the section below.
This will give you a good sense of how qualified the individual doing the job is. Alternatively, you can utilize a company like C&C Technology Group. We can help you plan your fiber installation. Then we'll put you in touch with the right certified fiber installers that can help you.
At C&C Technology, we pride ourselves on our comprehensive technology design and planning approach. Please find out more about our process for fiber installers and more here.
Questions to Ask Your Fiber Installer
If you're finding a fiber installer on your own, it's essential to ask the right questions. You should also check online reviews. That way, you can get a better sense of their past client's work. Here are some questions that are worth asking:
Will each technician be appropriately certified for the task they're completing?
Which authority certified the installer?
What is the certification level of the installer?
How many fiber installations has the technician completed?
Does your company have enough resources for the size of the job?
Will you subcontract someone at any point?
If at any point, the fiber installer refuses to answer the questions or dodges somehow, that should be viewed as a clear red flag.
Related: What Is a Fiber Cassette?
The Importance of a Certified Fiber Installer
We know that paying for a certified fiber installer can be a pain. There's no denying that it's more expensive than an uncertified one. But remember that there are a lot of benefits that come with doing it right.
You won't have to pay to fix the job, and if you find the right installer, it will last for decades. Just think of hiring the right person as an investment toward your future self.
Last Updated on March 29, 2023 by Josh Mahan